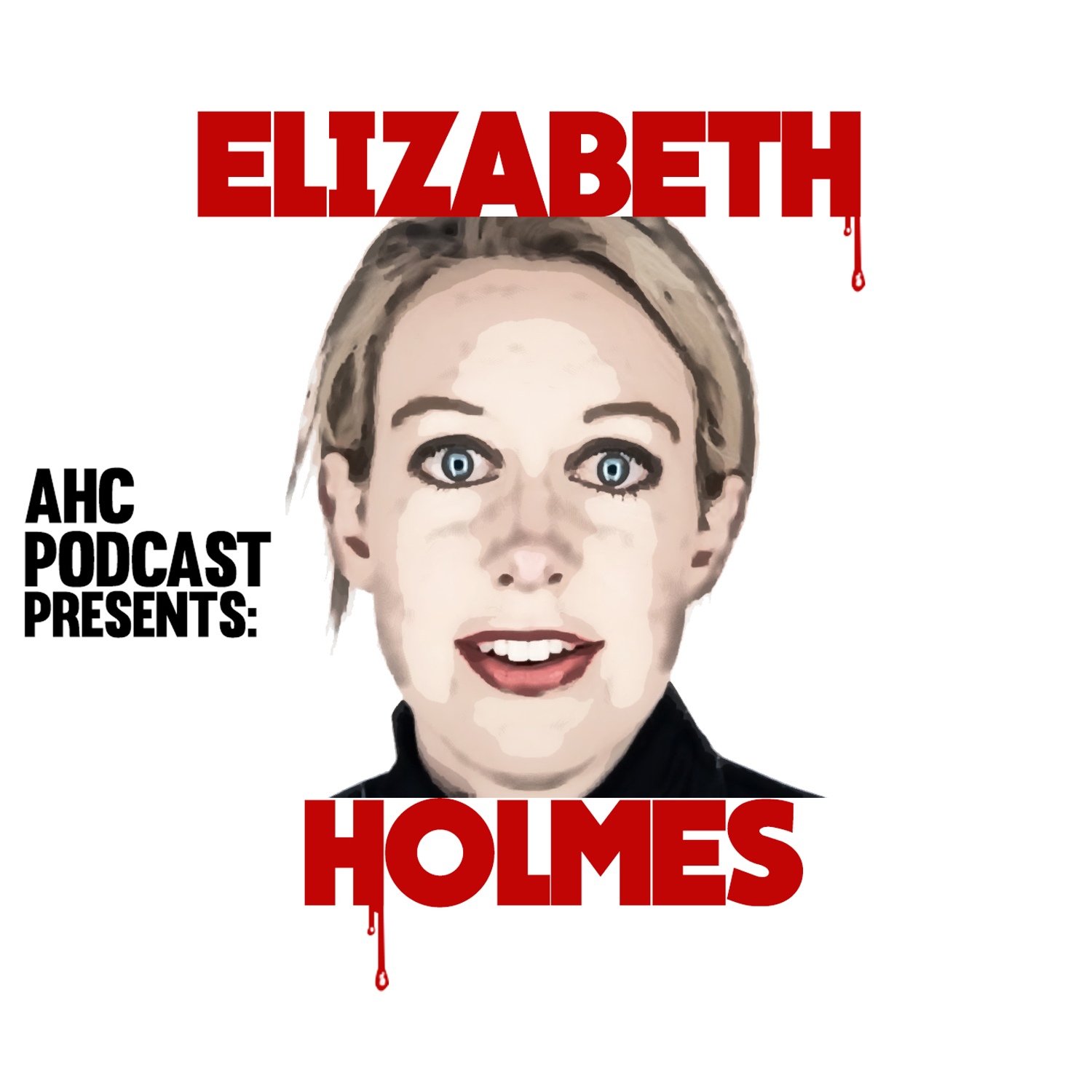 She was born to a well-to-do family, got into Stanford, and then dropped out to start a blood-testing company that she swore would change the world. And it wasn't long before she had hundreds of millions of dollars in investment capital, a corporate board filled with household names, a sweet-ass private jet, and a net worth that Forbes put at 4.5 Billion dollars in 2015.
But it appears to have been a massive financial scam of the highest order with Holmes allegedly at the helm of it all. The US Court system will weigh in on that soon enough but on this episode of AHC Podcast, three lifelong friends will discuss Ms. Holmes and decide (on an 11 point scale) how much of an asshole she is. Enjoy!
SOURCES:
Carreyrou, J. (2015, October 16). Hot Startup Theranos Has Struggled With Its Blood-Test Technology. Retrieved from https://www.wsj.com/articles/theranos-has-struggled-with-blood-tests-1444881901. 
Cartwright, L. (2019, August 29). 'Bad Blood' Author Left Wall Street Journal. Retrieved from https://www.thedailybeast.com/bad-blood-author-john-carreyrou-on-why-he-left-the-wall-street-journal-and-what-hell-do-next. 
Elizabeth Holmes. (2019, October 10). Retrieved from https://en.wikipedia.org/wiki/Elizabeth_Holmes. 
Hartmans, A. (2019, July 26). The rise and fall of Elizabeth Holmes, who started Theranos when she was 19 and became the world's youngest female billionaire but will now face a trial over 'massive fraud' in July 2020. Retrieved from https://www.businessinsider.com/theranos-founder-ceo-elizabeth-holmes-life-story-bio-2018-4#holmes-family-moved-when-she-was-young-from-washington-dc-to-houston-2. 
The Inventor: Out For Blood In Silicon Valley. (2019). Retrieved from https://www.hbo.com/documentaries/the-inventor-out-for-blood-in-silicon-valley 
Theranos CEO Elizabeth Holmes' criminal fraud trial is set for July 2020. (2019, June 29). Retrieved from https://www.latimes.com/business/la-fi-theranos-elizabeth-holmes-to-trial-20190629-story.html. 
Share
|
Download