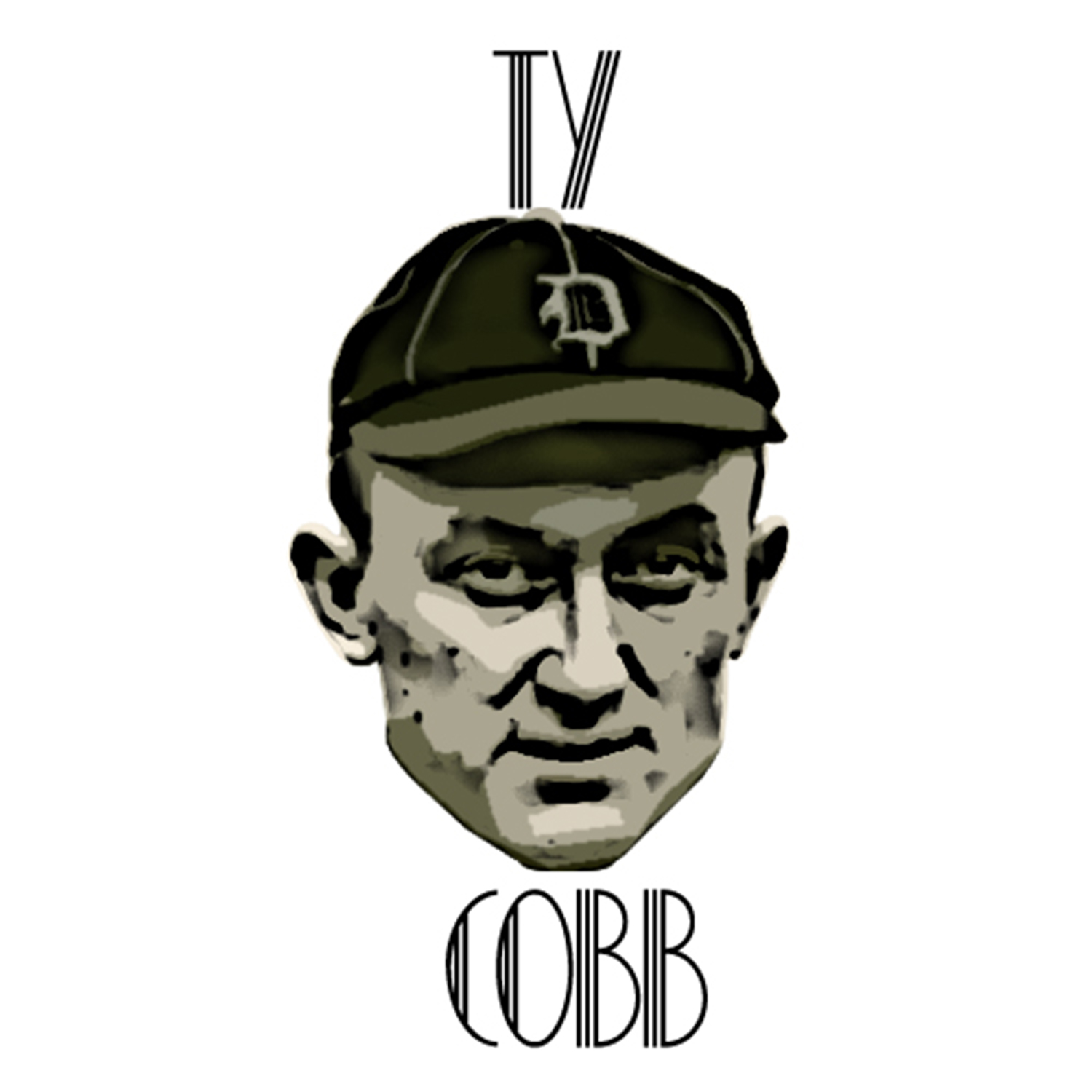 The Georgia Peach. A baseball legend. On this episode, we examine one of the greatest baseball players to ever step on a diamond. But we're not discussing his batting average or his ability to steal bases. We're examining (and rating on an 11 point scale) how much of an asshole Ty Cobb was. Enjoy!
Sources:
(2012, April 28). A Beating in the Stands, Followed by One on the Field. Retrieved from https://www.nytimes.com/2012/04/29/sports/baseball/ty-cobbs-outburst-led-to-notorious-game-in-1912.html?module=inline 
Alexander, C. C. (2014). Ty Cobb. Cary: Oxford University Press, USA.
Bromund, T. R. (2016, August 14). Opinion: The lies about baseball's Ty Cobb. Retrieved from https://www.newsday.com/opinion/debunking-the-facts-about-baseball-s-ty-cobb-1.12169028 
Detroitnews. (2013, June 21). Ty Cobb, the greatest Tiger of them all - Michigan History - The Detroit News. Retrieved from http://blogs.detroitnews.com/history/1996/01/18/ty-cobb-the-greatest-tiger-of-them-all/ 
Gustkey, E. (1985, September 12). TY COBB : No Better Player Swung a Bat; No Worse a Person Played the Game. Retrieved from https://www.latimes.com/archives/la-xpm-1985-09-12-sp-21354-story.html 
King, G. (2011, August 30). The Knife in Ty Cobb's Back. Retrieved from https://www.smithsonianmag.com/history/the-knife-in-ty-cobbs-back-65618032/ 
Leerhsen, C. (2016). Ty Cobb: a terrible beauty. New York: Simon & Schuster Paperbacks.
Montville, L. (1992, October 27). The Last Remains of a Legend. Retrieved from https://www.si.com/vault/1992/10/27/127438/the-last-remains-of-a-legend-ty-cobb-baseballs-eccentric-genius-died-in-rural-georgia-more-than-30-years-ago-very-wealthy-and-virtually-alone-the-author-recently-paid-him-a-visit 
Sandomir, R. (2015, June 1). Removing the Fangs From Ty Cobb's Notoriety. Retrieved from https://www.nytimes.com/2015/06/01/sports/baseball/removing-the-fangs-from-ty-cobbs-notoriety.html 
(n.d.). Ty Cobb (1886-1961). Retrieved from https://www.georgiaencyclopedia.org/articles/sports-outdoor-recreation/ty-cobb-1886-1961 
(n.d.). Ty Cobb history built on inaccuracies. Retrieved from https://www.mlb.com/news/ty-cobb-history-built-on-inaccuracies/c-178601094 
Share
|
Download